Preparation for Tantra, Intimacy, and Connection Workshop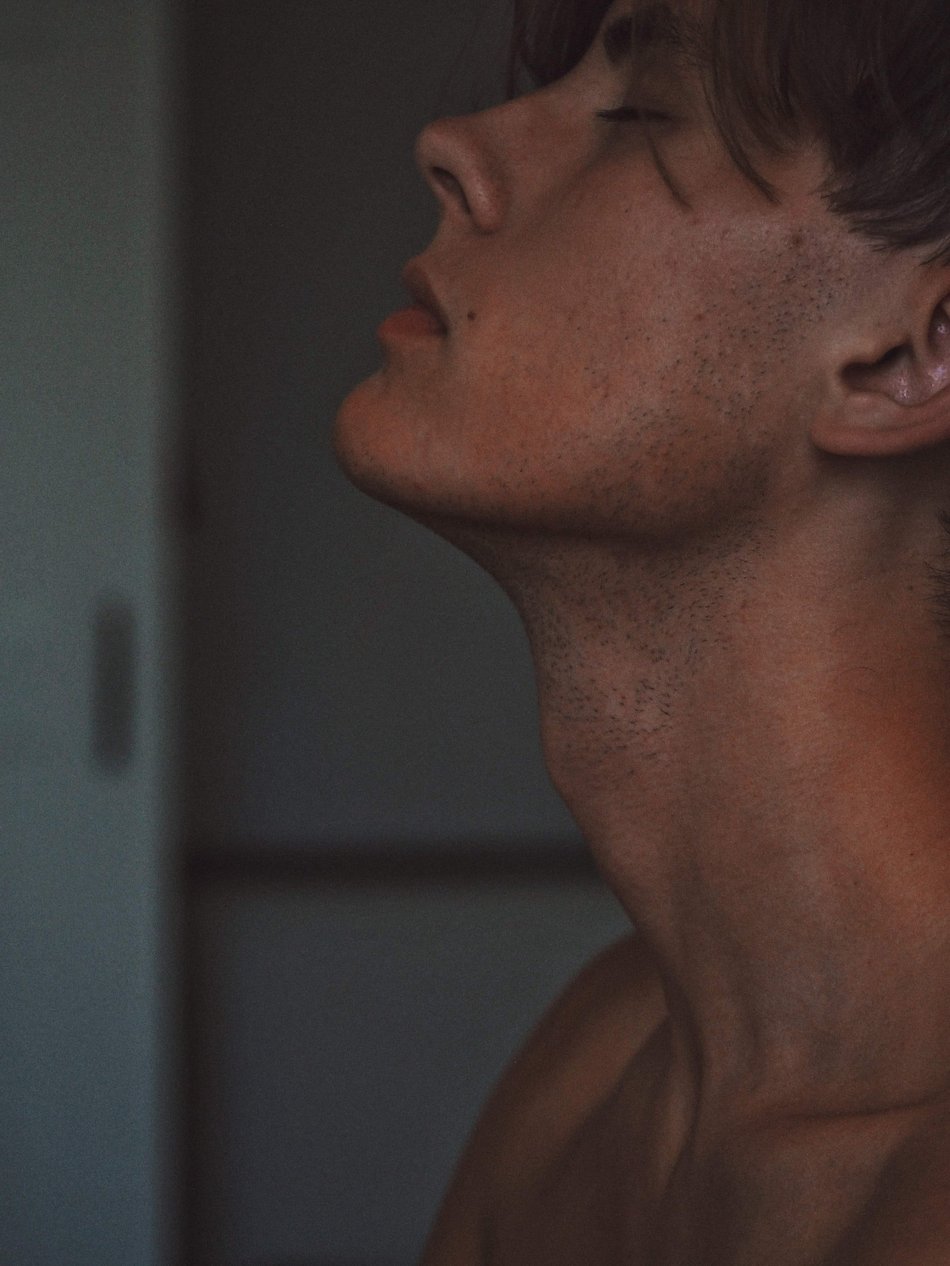 Dropping into Tantra, Intimacy + Connection
Tuesday, December 13th euni will share rituals that she has been practicing for over 4 years that are founded on principles of tantra to close out the Fall/Winter Embodied Healing + Intentional Intimacy Series at The Rope Collective. Below you will find details to help you prepare your body-mind-heart-soul for this guided informative + integrative experience.
Make sure to scroll all the way down and review the what to bring checklists to help you free prepared and ready when you arrive. If you have additional questions or accessibility requests/needs, please contact euni at hi@selfstudylab.com
Pre-workshop personal preparation (optional but supportive):
Here are a few personal practices you can explore before the event to help you feel more connected, grounded, secure, and determine + create your own sense of safety for shared space.
Resources to review before you arrive:
Tantra (as defined here at Self Study by euni) is "purely a practice of presence."
Through presence, we can expand, explore, curate, and magnify deeper pleasure, play, intimacy, and connection. This often includes layers of our sexuality, but is not exclusively sexual. here's so much to explore and it can feel overwhelming when we are first getting started.
Check out the article and information listed below before the workshop as a little pre-study and conversation builder and if you have questions that you'd like to explore send euni a note through the contact page.
Preparation for the Tantra, Intimacy + Connection Workshop
If this is your first time connecting with tantra, or if you've been exploring it for a while in a variety of ways, here's a quick read to help you ground into the space we will be sharing on Tuesday.

What is Tantra: Definitely Orgasmic, but Not Sexual (read more)
Creating space for intentional connection + exploration of intimacy
1. Take a few minutes to journal and set an intention for what you'd like to open up to or release during this experience. You might want to learn, become more connected to your body/partner, release shame/guilt/fear, become more curious, or simply be open to what the experience unfolds.
We've found that when we set an intention, our ability to receive and integrate information becomes richer.
2. Connect with your body + breath through one of these guided meditations:
- Breathe + Receive
- Intro to Relax/Calm Presence through Guided Breath
- Breath + Affirmations - Opening Space for Creativity
3. Pre-plan for after the event. Set up an aftercare plan before the event will help you stay grounded and continue your integration process after the event has come to an end. Some things to consider:
What does your body need to feel nourished? (suggestions: meal prep a yummy meal, plan for an herbal tea or refreshing snack)

What does your heart need to feel supported + touched? (suggestions: solo journaling, conversation with a partner/friend, stillness/silence, breath + body work)

What does your body need to feel grounded + cared for? (suggestions: cozy blanket, pet or person cuddles, warm bath/shower, body oiling + self/partnered massage, gentle movement)

What does your soul need to stay open, curious, expansive? (suggestions: affirmations for releasing any stories or emotions that arise, connection with community who shares common beliefs and values, joining the future events in this series or other spaces that provide information, education, experiences that continue your integration + exploration with embodied healing + intentional intimacy).
Check out our Aftercare for Foundational Pleasure + Play article for ideas and options to support you in the days and weeks after the event should you desire to continue going deeper in your intimacy exploration journey.
About the event:
This 90 minute experience will center the basics for foundational exploration of tantra, intimacy + connection with self and others. During this workshop, guests will receive information and be guided into embodied exploratory exercises that will help them explore sensual connection, presence, and intentional intimacy + pleasure in new ways. *This is a non-sexual gathering designed for introduction + integration of information. Guests may attend solo or with their partner(s). Please purchase a ticket for each guest attending.
*Note: To expand a sense of safety and create a container that can allow all people to explore more fluidly, it's requested for you to arrive (15) minutes before the event's start time so that we can ground into the space, review community agreements, and co-create safety + connection in shared space. View details + purchase tickets here.
Access + arrival:
Information on address, parking, and how to find our studio will be provided to registered guests once you purchase your ticket and again a few hours before the event begins!
We will open the doors for arrival starting at 7pm and promptly begin at 7:30pm. To expand a sense of safety and create a container that can allow all people to explore more fluidly, it's requested for you to arrive between 7-7:30PM (at least 15 minutes before the event's start time) so that we can ground into the space, review community agreements, and co-create safety + connection in shared space all together. If you get lost or have questions, please text/call us (number is provided to registered guests).
What to bring
For this workshop, you won't need much! Just your openness and anything that brings you a sense of safety and connection. We will provide tools for connection with yourself and/or another. As we shift into the winter season, the studio has become a little extra chilly so bring cozy things to support keeping you warm and comfortable.
Here's a list of things to bring with you. We have a few mats, pillows/blankets, chairs, snacks, non-alcoholic beverages, and some other things that you can borrow and use while in space to make your experience more enjoyable. Please center your own comfort needs and we give you permission to bring what you need to feel more comfortable, safe, open, and confident for your experience. If there's something special that you need, please contact euni as soon as possible and she will do her best to accommodate or alternative options that feel supportive.
Suggested Checklist
• What to wear:
Wear clothing that allows you to feel comfortable, empowered and/or expressive. We invite you to tap into your self expression and exploration and layers so that you can find a level of comfort that aligns for you.
Note: We will have space for exploring consensual open connection + play. Guests are encouraged to come in clothing that is expressive in ways that feel good to them but required to keep under garments on and covered. We suggest something that you might wear to move freely without feeling restricted. Separate top and bottom that allows you to expose legs, arms, and belly will be good for the interactive portions of this workshop.
• Get comfortable:
Bring anything that allows you to feel supported, nourished, and comfortable. You can bring your own mat and other items for self connection + sinking into your sensuality. Please center non-scented oils as possible to allow the sensory-stimulation to not become too overwhelming. We will have a variety of options for purchase and borrow as well.
Tools/items we will use during the event:
- Something to write on and with like a journal and pen
- Blanket, floor/yoga mat, or something to sit on
You might also want to bring:
- jacket/sweater + layers for varying comfort needs with temperatures
- Water and snacks (note: this is a sober-centered experience)
- And optionally, an offering for the space that you can leave or take back home with you (ex. florals, tobacco, crystals/stones, elements from the earth, a photo/art, letter/written words, something you'd like to release/let go of, something you'd like to lean into/expand, etc)
We have SOLD OUT of the Personal Pleasure Packs by Duality Heart Work x Self Study by euni but still have a few herbal oil blends available for purchase for $7. You can purchase through Venmo/Cash when you arrive to the event. Learn more about our exclusive Personal Pleasure Pack here. If you'd like to bring any oils or tea, we recommend and request bringing unscented body-safe oil and a personal preferred tea packet.
Preparing your body-mind-heart-soul for shared space:
Self Study by euni provides trauma-informed facilitation and guided experiences. We strive to create inclusive spaces that are founded on inclusivity, diversity, accessibility, and cultural reverence. Please review our community agreements, relational boundaries, and The Rope Collective House Rules to help you acclimate to the space in ways that will allow you to center your needs + hold space for the varying needs of others who you may be sharing experiences with during our time together. If you have any requests, needs, or asks - you can email euni before and/or we will also have space during the grounding in to share more.
Learn more about the events in the the Fall/Winter Embodied Healing + Intentional Intimacy Series

There's just 2 more workshops remaining in the Fall/Winter Embodied Healing + Intentional Intimacy Series. You can join us by purchasing single tickets to each event. Attendees will receive access to information, tools, and for selected events, products they can purchase to take home with them to continue expanding their own integration and exploration journey. Single events are available for purchase on a $25- $75 sliding scale range or the all access bundle to full series is available for $200.
Series line up:
Foundational Pleasure + Play, 10/25 at 7pm
Intimacy + Aftercare, 11/6 at 10:30am
Intro to Kink, Part I, 11/15 at 7pm
Intro to Kink, Part II, 11/22 at 7pm
Tantra, Intimacy + Connection, 12/13 at 7pm
Questions or access accommodations, please email euni at hi@selfstudylab.com