Prep + Precare for Bodywork for Embodying Pleasure - Part 1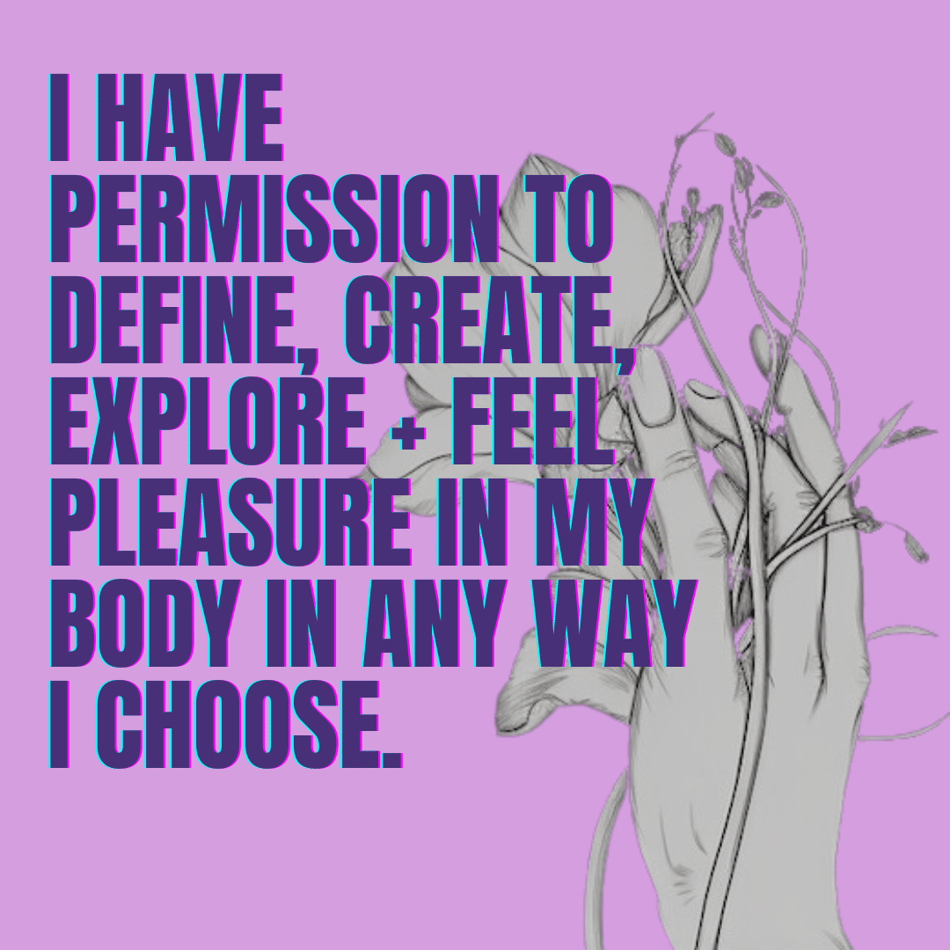 During our healing journey, we often confront the parts of us that surface shame, pain, fear, and failure, grief, and other feelings that can be really hard. Through transitions, grief, shadow work, growth, and transformations our bodies take on and many tolls.
Self love through caring and nourishing ourselves is not something that is commonly taught but rather something that we learn through diligent experimentation, rituals, routines, and guidance from carekeepers walking and mirroring practices for healing, pleasure, and embodied love.
I have been slowly studying and implementing practices of Ayurveda in dedicated ways for the last few years. I learned through the lens of Postpartum Caretaking with The Center for Sacred Window Studies. During my training, we were connected with the East Indian practice, Ayurvedic Self Massage, Abayangha as a way to support others and ourselves daily with care, connection, release, healing, and nourishing touch. This practice can serve many purposes but a foundational intention is to expand and amplify love.
When we are exploring our intimacy and creating space for healing and pleasure, and writing our own narratives and definitions for our sexuality, I can't think of any better way to begin than with centering practices of pouring care, love, and deep nourishment into our selves. Through this we learn what it is to feel and deeply embody feeling non-sexual pleasure which only amplifies and expands our ways of understanding, identifying, and sharing our ways of connecting with ourselves and others.
A few benefits of Abhyanga include increases circulation, stimulates internal organs, increases stamina, calms the nerves, better sleep, and softens and smoothes skin (from Chopra.com)
Set an intention and try these practices below to help you settle into exploration of pleasure through loving self massage and join us for the EMBODIED EsXeD Fall / Winter Classes and/or Cohort where we will dive deeper into creating our own unique blueprint for our sexual identity, desires, and embodied pleasures, play and connections.
---
PRECARE
Activities, prompts + information to explore before the class
Before class - Precare practice:
Set a timer for 3, 5, 10, or 20 minutes and grab something to journal with. You can use one or a few of the prompts below to help you open up towards exploring how HEALING + PLEASURE shows up in your life. Try looking at it from as neutral of a space as possible - allowing yourself to answer the questions honesty and then explore the answers with curiosity over judgement. How can healing + pleasure support you? How are you deprioritizing or disconnecting from rituals for pleasure? What are you ready to confront, expand, release + rewrite.
Join us Wednesday, 11/8 at 6pm PT for a live online class and guided embodied experience to support you with connection to the creation of rituals + honoring of embodied pleasure within and for the expansions within your body, sexuality, connections, pleasure + play.
Journaling prompts:
• What feels pleasurable to me?
• How do I create space to feel pleasure in my body?
• What stories do I carry around self care, pleasure, and self touch that keep me from prioritizing tending to or minimizing my bodies desires and needs?
• What are ways that I like to explore and experience touch and connection with myself that bring me pleasure?
AFTERCARE - Reflections to explore after the class
- Check the Self Study articles the day following the live class for aftercare support.
What to explore deeper?
Join us Wednesday, November 8th from 6-7:30PM PT in Zoom Online for BODYWORK FOR EMBODYING PLEASURE - a live, online class as part of our EMBODIED EsXeD Fall/Winter Cohort.
This class is part of the Embodied Sex Ed (EsXeD) Fall/Winter Series and can be accessed with a single class pass for $33 through Eventbrite or you can buy the Fall/Winter Series Bundle for $555 and receive access to all of the online classes, self paced pre-recorded content, downloadable workbooks, community discussions + connection spaces, live Q+A's with practitioners, facilitators + educators, and so much more!
Save your spot! Pick which option works best for you by clicking the link below.
Single Class Pass Ticket (RSVP through the Eventbrite event page)
Fall/Winter Series Bundle (Purchase the Bundle instead of a ticket through Eventbrite + receive access to all the EsXeD Fall/Winter Content and our online community through THE HUB)
ABOUT THE EVENT:
Unlock the art of Abhyanga and craft your unique therapeutic approach to discover the joys of embodied pleasure. Learn basic principles of the Ayurvedic self-massage technique that uses warm oil and pressured movement to create release, healing, and connection to the body. In part one of this series, you'll learn how to center non-sexual intimacy + touch as a ritual for embodiment. Members will be guided through designing their own bodywork patterns and rituals.
*This is a non-sexual gathering designed for introduction + integration of information.
This event will cover:
• Basic introduction to Ayurvedic principles and Abyangha
• Exploration of self touch for connection, release, and pleasure
• Demo of guided patterns to create your own pleasure practice solo or with a partner
Pack List (what to bring):
• A yoga mat, blanket, towel, pillow, body oil, and a cup or pot for holding hot water. You can also set yourself up in a space that feels comfortable for you (i.e. in your bed or on the sofa)
• A journal and something to write with
• Something to cover your eyes with if you'd like
• Snacks, beverage, any items you use for comfort (i.e. crystals, fidget toys, stuffies, favorite article of clothing, weighted blanket, etc).
• Anything not mentioned that you might need to feel prepared, comfortable, and safe in your space of choice.
*During this live class you will have the opportunity to follow along and integrate the practice of Abayangha self massage and loving touch. It's not required to participate, but if you choose to, you'll need body oil, hot water and a container to hold it within, and a towel to perform the self massage.
---
Want to connect with + grow intentional community?
Meet us inside THE HUB by INBODY!
Come be a part of the most liberated art wellness community and meet your people. THE HUB is an online community space where we share our experiences, art, curiosities, and pleasure around through art, healing, intimacy, kink + relationships. THE HUB is an online space for conversations, sharing content, discounts on events, connection with education + top facilitators, and exclusive offerings only available inside THE HUB.