What is Embodied Healing?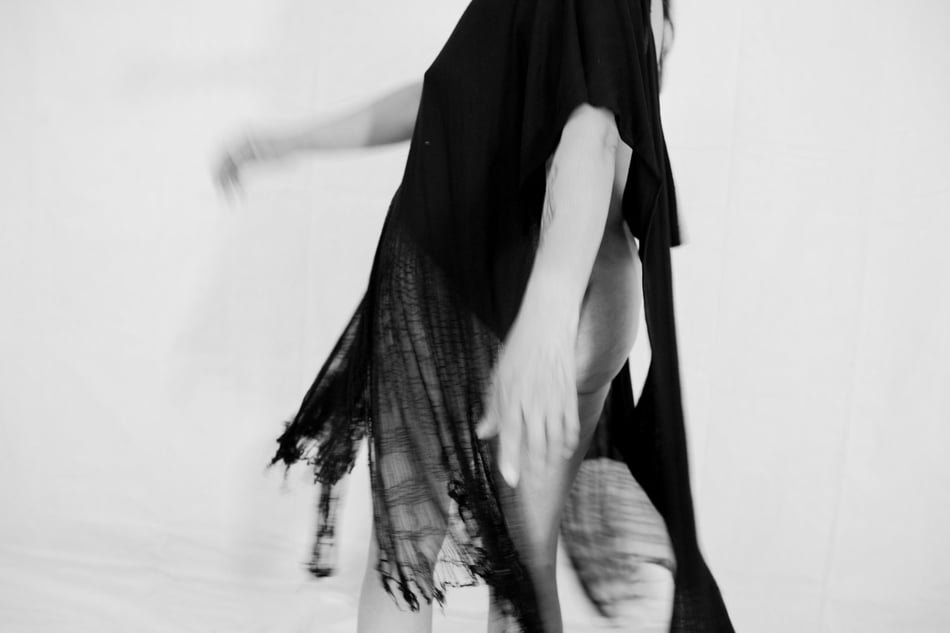 The truth is, healing is a part of living. There's no one being - human or other forms - that will journey through a lifetime without navigating rupture, repair, transformation, expansion, and release. As unfortunate as it may be in many forms, this is the reality that we exchange in an existence and within a lifetime. We experience the ebbs and flows, the highs and lows and the polar opposites over and over again throughout life in similar and vastly different magnitudes, and this is what shapes, molds, informs, and can transform our day-to-day lives.
A view I hold strongly to is that nothing is inevitable, although most things can be minimized or experienced differently. With this in mind, a large part of the foundational offers you'll be able to explore, experience, and co-create inside the Self Study Lab are designed to mirror the strength that each person holds within and form possibilities, tools, rituals, and connections that allow you to feel empowered in transitions throughout your lifetime.
So what is embodied healing and why is this invaluable?
When we talk of embodiment it can mean so many things to so many people. Gaining clarity of vocabulary can bring us closer together and support deeper connections. Here at Self Study, we center embodied healing to guide, facilitate, and co-create ways for individuals to drop into their body and begin truly exploring, incorporating, and practicing all that they are healing within their mind. Embodied healing can be experienced through a mix of modalities and is specific to each individuals needs, desired, and where they are at within their healing journey.
When we follow embodied healing, we allow space for trauma-informed care that empowers fluidity, transition, and real-time changes that are specific and centered on each individuals needs moment-to-moment. Inside the Self Study Lab, embodied healing allows private clients and guests sharing community spaces like workshops, series, and ceremonial circles to deepen their exploration within their own healing journey through somatic and sensory-centered practices that guide them into body-mind-heart-soul connectivity.
When exploring and opening new and expanded relationships, it's helpful to find ways to practice what we're learning about ourselves in spaces that we feel comfortable being vulnerable within. How we nourish and take care of ourselves day-to-day it can feel overwhelming, impossible, or even like way too much work to do on our own. This is where 1:1 sessions and guided-group experiences support us in truly rewriting the patterns of what we're ready to move through and creating new perspectives, possibilities, and avenues to defining and living our greatest truths.
Embodied healing centers empowering every individual who comes into this space with education, support, and tools for healing that are accessible in a variety of ways. A major part of this work is learning to dis-embody shame and rewriting our own narratives around the stories, vocabulary, experiences, and curiosities that we hold. With the support of talk therapy, we often find ways of understanding and facing our traumas and pains and explore better communication, boundaries, and self worth through more intellectual and mentally centered practices. Inside Self Study Lab, we center learning and creating new body-mind connections and expanding our capacity to feel full spectrum of emotions, transitions, and personal truths with greater ease.
We do this by dropping into our bodies and integrating what we better understand about our life's experiences, journey and path through somatic-centered modalities, rituals, and guided practices. We use embodied healing + intentional intimacy to support individuals and a variety of relationship dynamics in co-creating the integration of knowledge and healing that often begins in our minds and making it a part of our ever-expansive personal truths and daily actions. It is a space that allows open exploration without judgement or shame. And gives the opportunity to practice in real time ideologies we learn along our healing journey within a container that guides deeper presence with connections that feel healthy, personalized, and liberating.
If you're not sure where to begin, there are a few ways you can start. Ultimately, opening up to the entry will inform your decision and support you and euni with navigating how you'd like to move forward with greater healing. I often recommend starting with an Aftercare, Breath + Bodywork session to experience euni's style and facilitation flow. Reiki + Energy Healing, Therapeutic Healing Touch, Breath + Body Work, or a Foundational Chakras Energy Healing session might be aligned with your needs and will allow you to open a relational container with euni that can transform over time.
If you've experienced energy work and reiki healing and want to have more of a guided ongoing connection that spans across a period of time, a mentorship or Healing and Integration program might be where you'd like to begin. Check back in early 2023 for updates on the programs enrollments or sign up for our newsletter to receive information when we launch each course.

If you're curious about activating deeper healing and liberation within your own body-mind-heart-soul whether on your own or with your partner(s), euni holds space for men, women, and queer, non-binary, or trans individuals and couples in person in Barrio Logan, San Diego, CA and virtually for selected sessions. You can purchase a session or request a complimentary connection call to activate your energy healing and body liberation journey.
Upcoming Offers:
OCTOBER SPECIAL! Book a 60 minute session for just $111 at The Rope Collective studio in Barrio Logan. View options and purchase your session here.
FALL/WINTER EMBODIED HEALING + INTENTIONAL INTIMACY WORKSHOP SERIES at The Rope Collective studio in Barrio Logan. Attend solo or with your partner(s) and enjoy one, multiple or all 5 workshops from October through December. This series will help you build a foundation for expansive pleasure, play, and embodied, intentional intimacy. All workshops are available on a sliding scale with a suggested price or can be purchased as a bundle to receive access to all 5 workshops. View details and purchase your tickets here.
Ready to integrate your intimate healing? Contact euni to open a container for 1:1 guided support for integration and aftercare in our Men's Intimacy Integration Mentorship or exploring the Intimacy, Pleasure, and Play single sessions solo or with a partner. Contact euni to find the right entry and begin.